New Mobile App Now Available for SHRM Annual Conference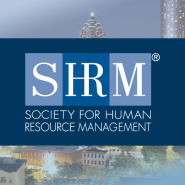 ATIV Software allows attendees the ability to manage, personalize conference experience
The new SHRM app is up and running.
Read the entire press release published by SHRM at http://www.shrm.org/about/pressroom/
EventPilot key features for SHRM:
Native Mobile Event App with True Offline Functionality
Native iPhone, iPad, and Android conference app ensures best performance, network independence, and device specific navigation users expect.
Built-in smart filters
Advanced meta filters are personalized by each attendee for optimum functionality, focusing the event program for individual learning goals.
The session filtering tool draws together the attendees' goals with the sessions and speakers that meet those goals, creating manageable focused and personalized lists of sessions, speakers, and exhibitors. The schedule synchronization saves attendees time who already picked their sessions during the registration process and enables attendees to also synchronize their schedule among different devices. The EventPilot conference app is fully accessible offline on mobile devices such as iPhone, iPad, Android phones or Android tablets, ensuring constant access to the schedule and any filtered lists.