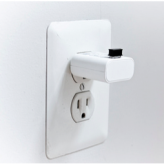 Watch proximity to a beacon trigger alerts in EventPilot Apple's iBeacon™ technology is built into our EventPilot conference app and is available as an add-on module in all of our editions. The Location Alerts module allows meeting professionals to set up notification messages that are not just timed, but are triggered if the attendee is in a particular location at your venue. GPS...
Read More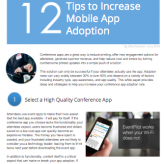 To successfully implement a conference not only requires a great app people would want to download, but also that attendees actually know about it. Since they are usually busy professionals just like you and I, they probably don't have their mind freed up for your conference until they are on their way to your venue. We have summarized a set of 12 tips to help effectively communicate an...
Read More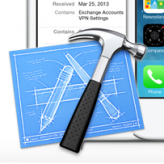 The Apple Developer Program allows you to publish apps and install a proof version on your own devices before submission. All you need is a login (Apple ID) and completing an enrollment. Once the enrollment is complete, Apple will process the forms and send you an activation notice when they approve your application. Apple makes the enrollment easy – simply complete the steps and read each...
Read More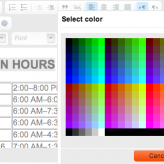 With EventPilot, you have a lot of flexibility to add event related content from housing information to event hours to bus schedules or emergency contacts. Adding this content as HTML directly within your native event app offers great benefits: offline viewing searchable – included in Global Search accessible either via banner on NOW screen or navigation tab mobile optimized (with the...
Read More
New Video Tutorial: What content goes where in the app The EventPilot conference app is a highly advanced mobile event app with many fields you can populate and customize. In this tutorial, we cover the different core detail views and which data field appears where in the view. Data items can either be added and edited directly via our EventPilot CMS or imported as CSV files or dynamic pages....
Read More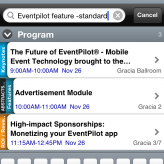 New Video Tutorial: Tips on Using the Search The EventPilot conference app offers a very powerful search and this tutorial is designed to make the most out of this search functionality. Because the app is specifically designed for large medical and scientific meetings with thousands of sessions and research abstracts, it's critical that the search works offline and very, very fast. Multiple...
Read More