World's largest conference for women engineers hosted by the Society of Women Engineers (SWE) provides increased opportunities for attendee engagement with this year's 'Explore WE16' Conference App powered by EventPilot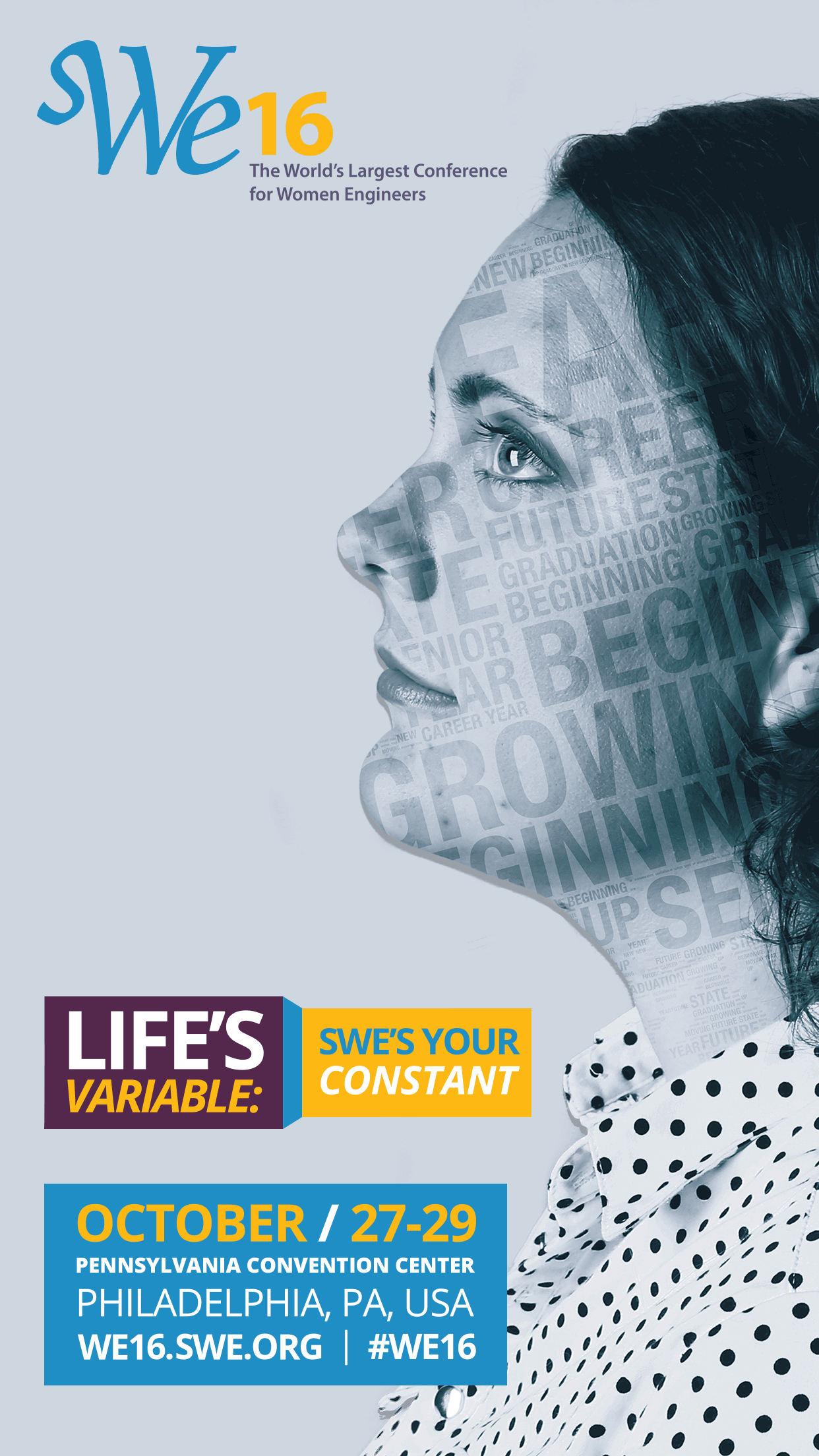 Santa Rosa, Calif. – Sept. 20, 2016 ATIV Software announced today the release of the Explore WE16 app, built on the dynamic EventPilot platform, for the Society of Women Engineers' (SWE) annual conference. Engineering professionals from around the world will have access to professional networking and gamification directly via the event app to better engage with conference resources and one another. Learn more at http://ativsoftware.com.
"With EventPilot, attendees have an event app that not only makes scheduling and navigating the conference a breeze, but also promotes professional networking and finding connections to further their careers," said Silke Fleischer, Co-Founder and CEO of ATIV Software. "Our event app makes it easy and fun for attendees to expand their network and discover all that the WE16 conference has to offer."
EventPilot's Peer Finder module for WE16 provides app users with secure access to connect with fellow attendees based on engineering discipline or industry. Attendees privately send messages through the event app without compromising personal contact information. Gamification guides session attendance and exhibitor traffic by incentivizing attendees to play "the game" and rewarding top scoring participants for their engagement.
About EventPilot
The EventPilot mobile conference app features include:
Peer Finder
Registered attendees make meaningful connections by finding fellow attendees based on pre-set criteria such as area of expertise or research interests.
Private Attendee-to-Attendee Messaging
Attendees directly message one another without revealing personal contact information, allowing for easy professional networking and idea sharing on the latest conference topics.
Gamification
Promote attendee visits to key exhibitors or sessions with "the game" to not only reward attendees for their conference activities, but to increase ROI among vendors and sponsors.
Availability
The free iPhone and iPad mobile meeting app is available now in the App Store. The free Android event app is available in Google Play. Search "SWE Explore WE16". A web version is available for Windows Phones and other web-enabled devices.
About SWE
The Society of Women Engineers (SWE), founded in 1950, is the world's largest advocate and catalyst for change for women in engineering and technology. The not-for-profit educational and service organization is the driving force that establishes engineering as a highly desirable career aspiration for women. To ensure SWE members reach their full potential as engineers and leaders, the Society offers unique opportunities to network, provides professional development, shapes public policy and provides recognition for the life-changing contributions and achievements of women engineers. As a champion of diversity, SWE empowers women to succeed and advance in their personal and professional lives. For more information about the Society, please visit www.swe.org or call (312) 596-5223.
About ATIV Software
ATIV Software is an event technology app company that publishes the advanced conference app EventPilot for large and complex research meetings, as well as the EventPilot Journal app for medical and scientific peer-reviewed publications. ATIV has been innovating medical and scientific meeting apps since 2010 and works with a variety of registration and abstract management vendors to enable easy data import. Learn more at www.ativsoftware.com.