This year, we have already introduced a lot of new features to make navigating your events easy: Peer Finder, indoor navigation, abstract embargo, targeted notifications, and more. We still have more to come.
Our developers have taken your suggestions, mixed them with some of our own ideas, and implemented major changes in our Online Planner. A visual overhaul and powerful new features make it even more efficient:
Offer a Beautiful Experience
Your scientific meeting program is presented in a clean and modern UI.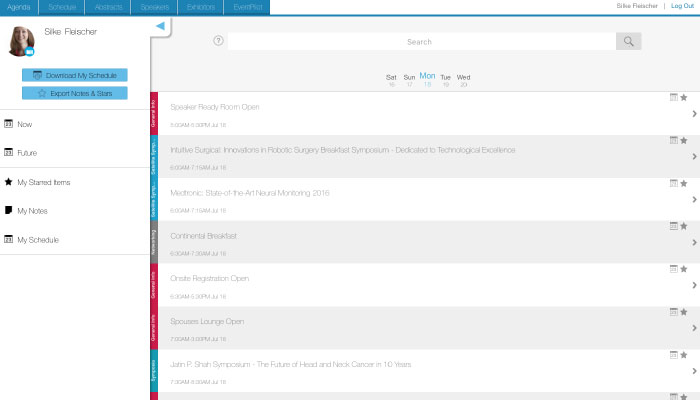 Maximize Screen Area
The revamped agenda view displays as much session content as possible. The filter section is redesigned into a drawer. With fewer panes, there is more space for your sessions.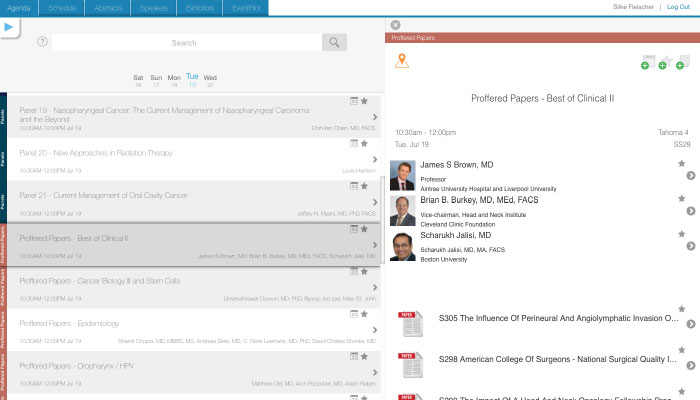 Combine Filter Keywords Smartly
The updated smart filter displays session counts. The counts across filters automatically adjust in relation to other filter selections.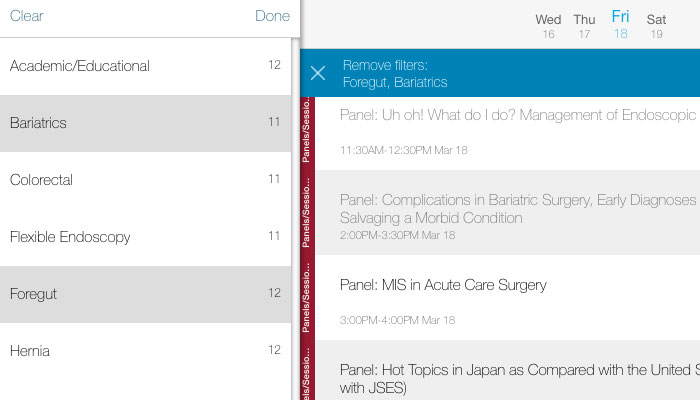 Limit Results by Date and Time
A user can only attend Tuesday afternoon? No problem: A date and time filter makes scheduling, based on availability, easier than ever.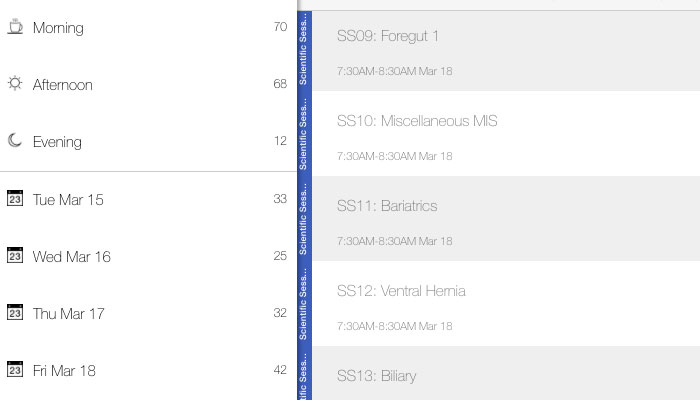 Export Notes and Stars
In addition to the personal schedule export, users can export their notes and stars. The downloadable PDF includes all notes and starred items with interactive links to the web version.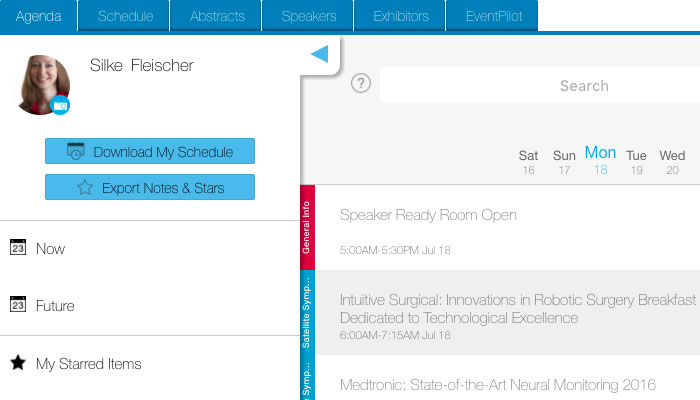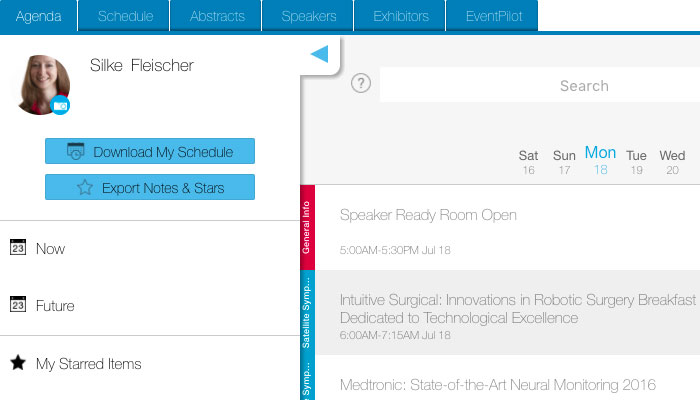 Differentiate between upcoming and past sessions
If a session has already ended, it displays muted in session lists. This way, you instantly know what's coming up versus what's already over.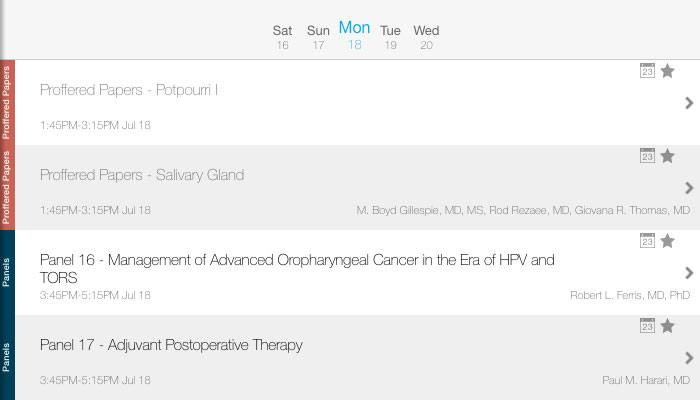 The Scientific Meeting Online Planner helps your attendees plan and navigate your large events. We guarantee a seamless transition for your attendees from the desktop version to using the mobile app. The same visual elements combined with built-in two-way synchronization between the platforms result in a 5-star user experience.
Do you have additional ideas or suggestions for our development team? Email your project manager today.