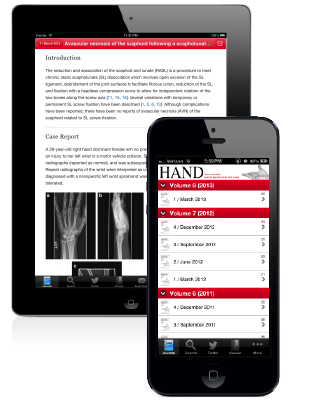 Your readers demand mobility.
Exceed their expectations.
EventPilot® Journal mobile app not only brings your publication to iOS and Android mobile devices, it also offers your readers an unmatched experience to access articles and keep track of what's important to them wherever they are. With an expertly designed user interface and maximized offline access, users can focus on staying up to date!
Convenient access anywhere and at any time
Easily publish your online journal as a native mobile app. Increase the value you offer for your members.
Give readers what they want
Offer your readers a robust native mobile app to easily browse your journals and issues anywhere without having to worry about Wi-Fi access.
Increase journal readership
Extend your organization's visibility with your own branded journal app in the Apple App Store or Google Play.
Provide a first-class experience
From subscriber authentication to article note taking, the rich functionality and polished interface will set your journal apart.
Spotlight premium sponsors directly within the mobile app without interfering with the reader experience.
Mobile Journal App Feature List
Provide Value
Take notes on articles
Bookmark articles
History of viewed articles
Filtered article list
Browse Easily
Hierarchical navigation
Collapsible categories
Global search across issues
Meta-tag filters within issues
Control Access
App Password protection*
Article Password protection*
Gated articles with expiration
Secure data transmission
Tailor Your Mobile App
Branded imagery
Updateable HOME screen
Tab order and naming
Custom tabs to additional info
Go Native
Native iOS and Android
Offline reading
High performance
Multi-Journal App
Enterprise style app
Multiple journals in one mobile app
Unique branding for each journal
Easy switching between journals
Communicate/Network
Twitter feed
Tweet out with journal hash tag
Facebook & Twitter sharing
Email notes and stars
Include Multimedia
Full articles in HTML or PDF
Links to videos in articles
Link to additional resources
* Available as Add-On Modules
Features may vary on different platforms.
See the Possibilities: Try out the Journal App for Plastic Surgery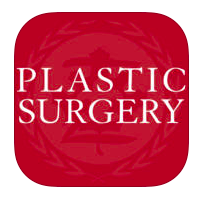 Want to learn more about journal apps?
If you are interested in your own mobile journal app for your scientific or medical publication, please contact us using the form below.