Establish Top-Notch Interaction
Easily communicate messages to your attendees to keep them informed. Furthermore, allow your participants to offer feedback and engage with each other through multiple network features embedded into the EventPilot® meeting platform.
"I've thoroughly enjoyed the online format."
Kez Armstrong
Virtual Attendee via Twitter
North American Ornithological Conference 2020
Facilitate Attendee Engagement
Use the EventPilot suite of discussion tools to improve your attendee abilities to communicate during your scientific event.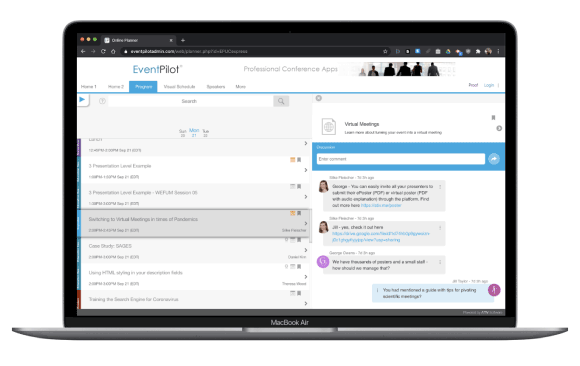 Nurture Discussions
Offer the ability to make session comments in-context to the actual session where the latest scientific research is presented.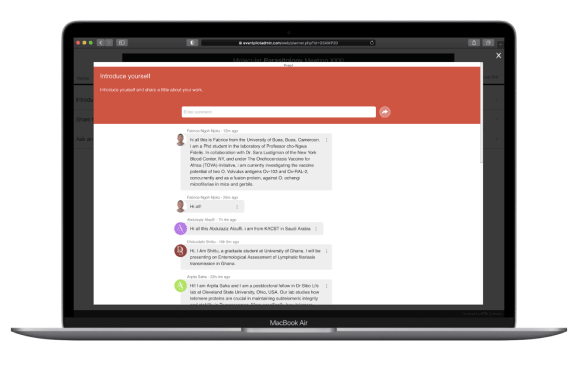 Build Community
Eliminate the need for a separate channel such as Slack and engage everyone within the same central EventPilot meeting platform.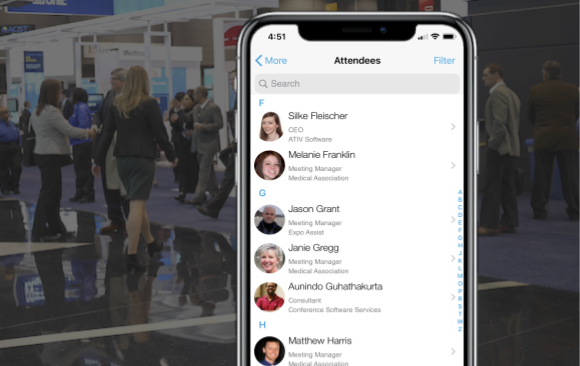 Connect Attendees
Private messaging allows participants logged-in to the EventPilot conference app to connect with other event app attendees.
Gather Participant Feedback
The EventPilot meeting platform provides a vast set of reports and feedback tools to analyze the success of your conference whether your attendees access your event through a laptop or mobile app.
Measure Interest
Use your preferred survey service to apply specific surveys to different workshop types or adapt to presentations, including those with more than one speaker.
Adapt to Presenters
Because the session surveys are context-aware, your speaker questions adjust to each presenter for a particular session at your medical meeting.
Foster Participation
Not everyone speaks up in front of thousands of attendees to ask a question. The EventPilot Moderated Q&A Module empowers all your attendees to contribute.