When the right researchers connect, they can change the world
PosterBridge® Connection facilitates building these relationships
If you organize scientific conferences or medical meetings, you can make the life of your poster presenters easier. When attendees visit a poster hall, they like to get in touch with certain poster presenters to further discuss their research. However, presenters can only spend a fraction of their time next to their own poster. So how could fellow researchers request more information? By using PosterBridge Connection.

PosterBridge Connection simplifies the process for your poster presenters to collect attendee's contact information.

Therefore, your poster presenters can follow up and continue the conversation long after your scientific meeting.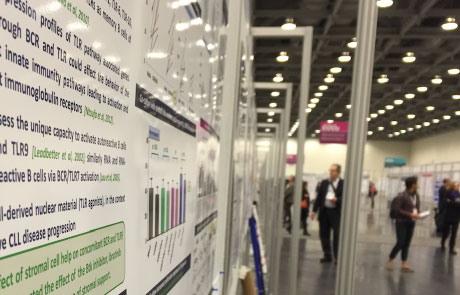 PosterBridge® Connection for your Scientific Meeting
Easy Setup
A user friendly content management system gets you started quickly.
Print Template
With a handy template, you can print contact scan codes on your own.
Data Import
Import your poster and presenter information using familiar spreadsheets.
Upgradeable
Add more information and poster times in order to upgrade to a full event app.
24/7 Access
Presenters can download the contacts at any time to follow up with attendees.
Secure Download
Only presenters have access to their own contact lists.
Login Control
You limit contact list download to specified presenters only.
Reporting
You receive a report so you can analyze interest in specific research.
With PosterBridge, your poster presenters can continue the conversation long after your scientific meeting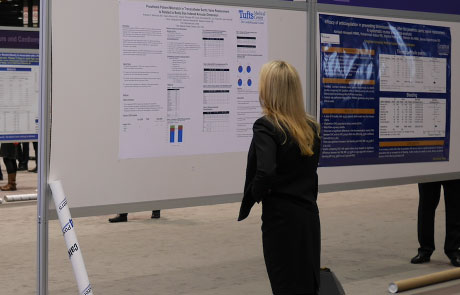 Upgrade to EventPilot® Conference App
When you upload additional information about your conference, you can turn your PosterBridge app into a full EventPilot scientific meeting app. Learn more about EventPilot.
Interested in adding PosterBridge Connection to your next event?
Please tell us more about your upcoming scientific meeting. Simply complete the contact form below and we'll get in touch. If you are already an EventPilot user, please contact your project manager about PosterBridge.