Bring your attendees together on one platform
Whether the audience is onsite or virtual; whether the speaker is in the room or needs to "dial-in", the EventPilot® meeting platform can accommodate all of these scenarios and more!
All our virtual and hybrid packages include these fundamentals:
EventPilot meeting app for web and native

Data set

Custom layout tabs

Context Aware Session Surveys

Simple Authentication via attendee list upload

Peer Finder Messaging (private attendee-to-attendee messaging)

Sponsorship Module with native app splash screen, home screen ads, in session ads

Exhibitor Link Upload (up to 5 links per exhibitor)

App password protection

Additional features include: Instant Session Rating, Chat, Attendee List, Scientific Search Engine, Related Sessions, Recommended Sessions, BadgeScanner™ lead retrieval (Badge QR Scanner), Intelligent Room Overflow Indicator
* Packages for onsite events do not include this feature.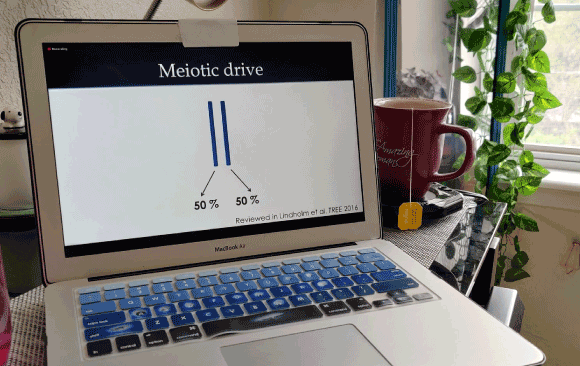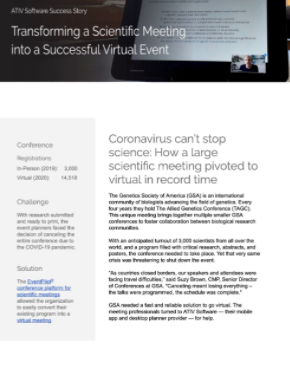 With research submitted and ready to print, the event planners at the Genetics Society of America (GSA) faced the decision of canceling the entire conference due to the COVID-19 pandemic. Instead, GSA leveraged the EventPilot® meeting platform to painlessly convert their existing program into a virtual event.
Take advantage of native event app features without the approval waiting period.
EventPilot Express includes a shell conference app with all the native meeting app features and functionality. The native event app is already available in the App Store and attendees simply download your branded event program into it.
1. Enter the Event Code
Attendees download the "EventPilot" app and enter an event code you define when setting up the project.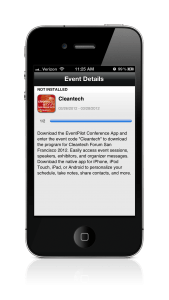 2. Download Content
EventPilot takes care of downloading your entire event program for offline use.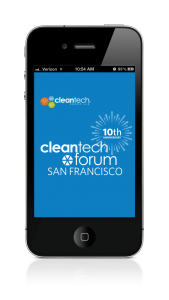 3. Run the Event App
Restart EventPilot and your event program with your branding appears.
Try the Free EventPilot Express Meeting App
Download the EventPilot Conference App to your iOS or Android device to experience Express in action with the event code "demo"
Apple App Store

Google Play Store

If you are viewing this page on your Android device, tap here
Ready to try out a native event app?
If you are interested in EventPilot for your next event, please contact us using the form below.