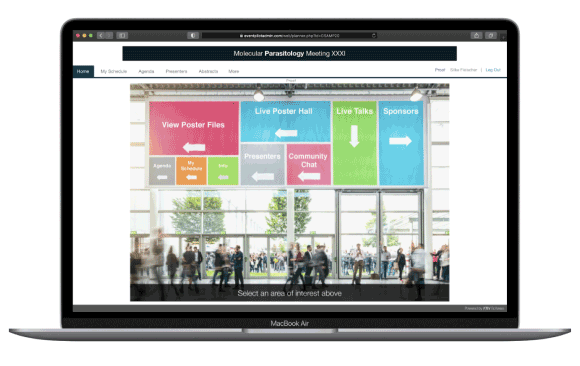 "ATIV Software designed a solution that not only worked, it exceeded all expectations."
Suzy Brown, CMP Senior Director of Conferences Genetics Society of America
A Desktop Itinerary Planner That's Easy To Implement
Make your life as an organizer easier and use a solution that allows you to pivot between virtual, hybrid, and onsite.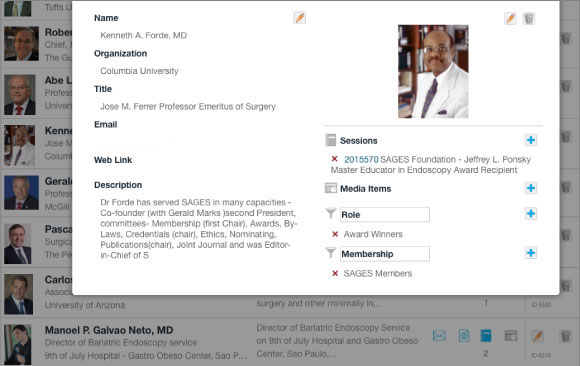 Import Content
Integrate with your other vendors and import data easily for large scientific meetings or edit online in the user-friendly Content Management System (CMS).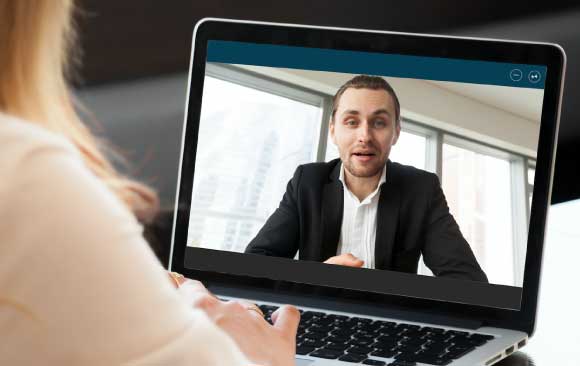 Pivot to virtual or hybrid with the planner as your hub to all content, including your virtual posters, pre-recorded presentations, and exhibitor directory.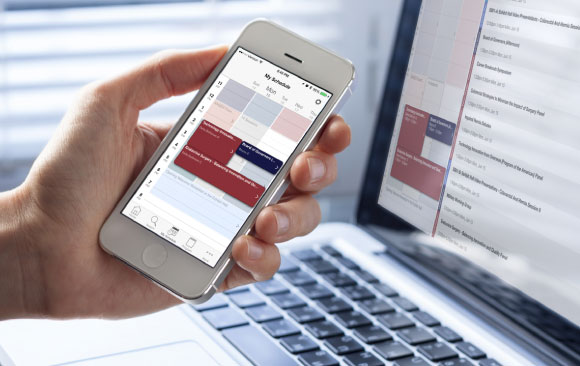 Sync with Event App
EventPilot® meeting platform provides a two-way sync between the online planner and the event app so your attendees can switch between the two.
Your Affordable Solution for Your Virtual Events
The EventPilot online planner includes everything you need.
Microsite Content Hub
Instantly turn your event program into a microsite branded to your specific event to act as the hub for all your content.
Live Online Events
Include video conferencing technologies for sessions, presentations, workshops, exhibitor demos, or social events.
Exhibitor Directory
Display an interactive and easy to use exhibitor directory where your exhibitors add enriching content themselves.
Networking
Connect attendees and speakers at virtual, hybrid, and onsite events through built-in discussion forums and live events.
Pre-recorded Content
Easily collect handouts and pre-recorded content from your speakers. Limit access only to registered attendees.
Sponsorship Revenue
Generate revenue displaying ads, offering product demos, adding virtual booths, or including a virtual tote bag.
Efficient Planning with Everything in One Itinerary Planner View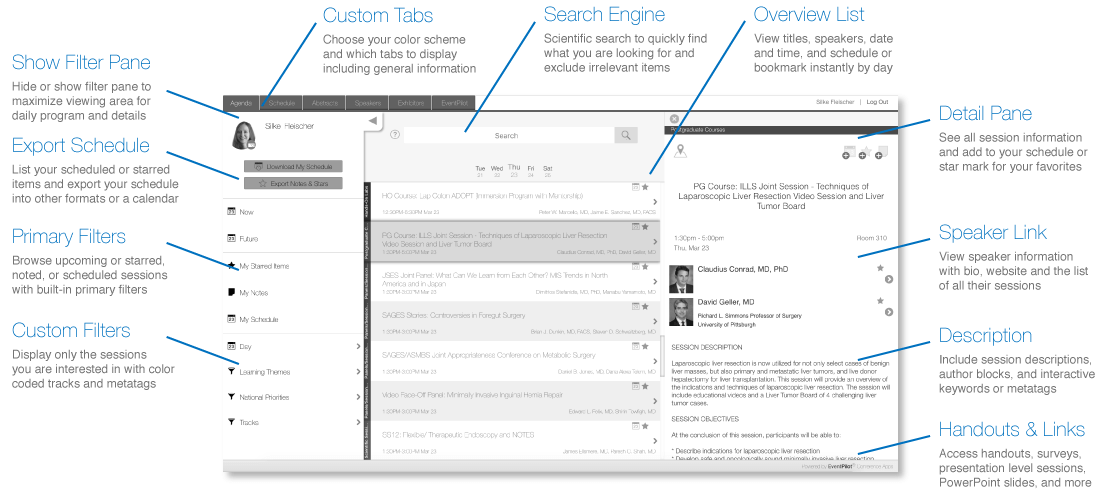 Innovative Online Itinerary Planner to Visually Plan Each Day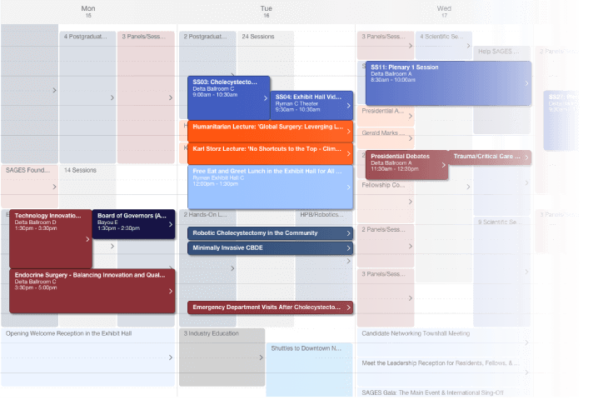 Maximize Education Value
Visually Fill any Gaps
The calendar-style view visually displays all scheduled items. The overall event program with interactive timeblocks that reveal all sessions within a timeblock is always viewable in the background. Attendees can easily spot openings in their schedule and fill those gaps with available sessions by selecting the background program options.