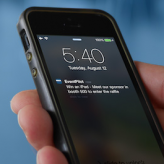 Exciting new ways to communicate with your attendees using iBeacon™ and Beacons or GPS Our dev team has been working hard to bring the latest in event technology to your conferences. We have implemented push notification support for indoor and outdoor locations, so that you can send location relevant messages to your attendees directly from within your mobile meeting app. Why do I...
Read More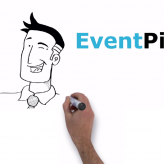 We have just released a new video to showcase EventPilot's benefits and features for conference and meeting planners. Enjoy, share, and let us know what you...
Read More

EventPilot is in the next round for the EyeforTravel's Mobile Innovation in Travel Awards 2013 and needs your vote to win. The online voting will close on Tuesday March 5th at 5pm PST. The votes will then count towards 50% of the decision to narrow down the 2 most successful entrants in each category. Vote for ATIV Vote Now for ATIV Software in the category "Best Mobile Tech...
Read More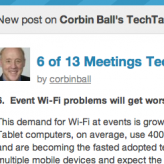 Corbin Ball's 6th prediction for 2013 confirms a trend we have seen as well: Event Wi-Fi problems will get worse before getting better. With attendees bringing multiple devices and sharing/consuming information throughout the conference, existing bandwidth often crawls to a halt, which causes a lot of attendee frustration. While Wi-Fi is required for social media use or accessing web pages,...
Read More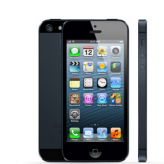 Today, the updated version of EventPilot Express has been approved by Apple to fully support the new iPhone 5 screen size and ensure the best user experience. New branded imagery options include the app launch screen and the horizontal event banner for iPhone 5 dimensions. All EventPilot conference apps now being submitted automatically include support for iPhone 5. Some additional updates...
Read More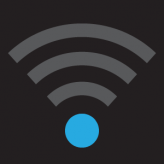 IAEE releases white paper: Wi-Fi and Mobile Challenges in the Exhibitions and Events Industry Reading the white paper by IAEE, not much seems to have changed during the past 5 years when it comes to Internet access at venues – it's too limited and too expensive. Demand will only increase with the expected rise in tablet sales over the next couple of years. IDC is forecasting a 54%...
Read More