Coronavirus can't stop science: How a large scientific meeting pivoted to a virtual conference in record time
The Genetics Society of America (GSA) is an international community of biologists advancing the field of genetics. Every four years, they hold The Allied Genetics Conference (TAGC). With an anticipated turnout of 3,000 scientists from all over the world, and a program filled with critical research, abstracts, and posters, the conference needed to take place. Yet that very same crisis was threatening to shut down the event. GSA leveraged the EventPilot® conference app for scientific meetings to painlessly convert their existing program into a virtual meeting.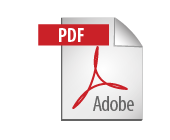 Download Paperless PDF
(please don't print)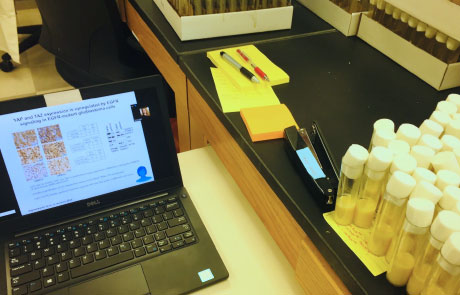 "We came to ATIV with a problem and they had already been working on an answer. ATIV Software designed a solution that not only worked, it exceeded all expectations."
Suzy Brown, CMP Senior Director of Conferences Genetics Society of America
378
Virtual Live Poster Q&A
57
Auto-generated Webinars
70,000+
Recorded Video(hours watched over 14 days)
"The folks at ATIV really understand the needs of scientific meetings like ours."
Suzy Brown, CMP Senior Director of Conferences Genetics Society of America
Virtual Scientific Meeting App Made All the Difference
The EventPilot virtual conference app contained many features GSA was able to leverage including:
Join Virtual Sessions Instantly
Attending a live session is just as easy as entering a conference room at a physical event. Your attendees instantly join a virtual session by pressing a single button.
Control Session Access
Limit the ability to join virtual events only to registered remote attendees. Restrict special events with additional registration fees to only those attendees who had paid.
Support Desktop & Mobile
With 20% of virtual attendees on mobile, you need a solution that works not only on a computer but also on a tablet or a smartphone. EventPilot is designed for all platforms.
Include All Content
Provide all content, from virtual sessions, recordings, descriptions, bios, non-disclosures, abstracts, handouts, papers, virtual posters, and more.
Save Time with Automation
Let EventPilot do all the work for you when it comes to scheduling virtual sessions in your virtual event service including notifying speakers or managing licenses.
Display Recordings Immediately
Prompt access extends your educational value far beyond the live virtual event. Recordings are protected and only viewable by registered users via the platform.
Augment with Virtual Posters
Boost your virtual platform's value with virtual posters that not only include the poster but also an audio recording from your presenter to explain the research.
Keep Your Program Updated
Direct database integration with your Abstract Management System makes it easy for you to keep your program, including virtual sessions, up to date.
Analyze Usage Reports
Download and review analytics including virtual session attendance statistics. Access the powerful Content Management System (CMS) 24/7 for the latest insights.
"People that usually criticize us became our biggest cheerleaders on Twitter."
Cristy Gelling, PhD
Communications Director
Genetics Society of America
Avoid having to cancel your meeting for situations like the coronavirus pandemic and find out more about taking your event virtual.