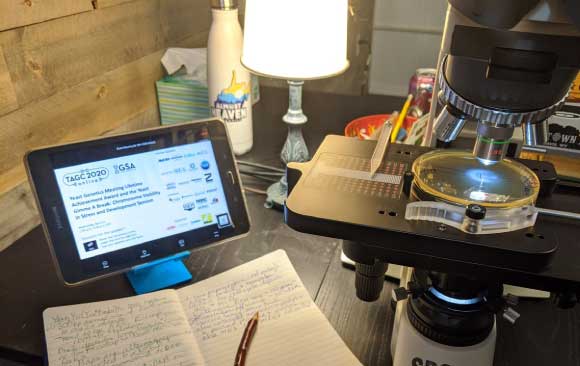 "The folks at ATIV really understand the needs of scientific meetings like ours."
Suzy Brown, CMP Senior Director of Conferences Genetics Society of America
Endless Configurations and Possibilities
The EventPilot® conference app offers you unmatched functionality and is developed to maximize performance and offline usage at events of all sizes. The advanced app is built for massive datasets while its interface is designed to empower non-technical users to easily consume thousands of sessions.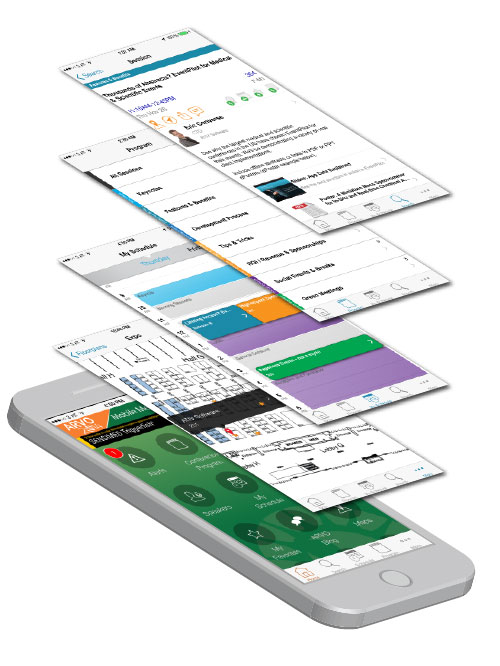 Deliver Rich Content
The conference app is only as good as the information it contains. In addition to basic session information, include your speaker photos and bios, exhibitor contact info, media links, organizer alerts, web links to videos, polls, and more.
Offer Attendees an Intuitive Design
Attendees navigate with ease through thousands of sessions and filter by session tracks, days, keywords, and subsessions. An intuitive interface ensures maximum usability and effective navigation.
Execute Impactful Branding
With unmatched branding options, you customize the conference app to your unique requirements. With no HTML coding required, you can dynamically display banner messages, use a dashboard approach, or show
sponsor ads
during premium time slots.
Work Offline*
The core functionality, including note-taking, schedule building, program search, and more, works without WiFi.* Therefore, your attendees can access your interactive program at any time offline - during the flight to your event or at the conference where WiFi may be limited, over-burdened, or unavailable.
* WiFi is required for real-time updates used for some virtual and hybrid features.
"Easy to navigate and use."
Machelle MeadeConference Attendee
Innovative Technology. Conference App Features Always on the Cutting Edge.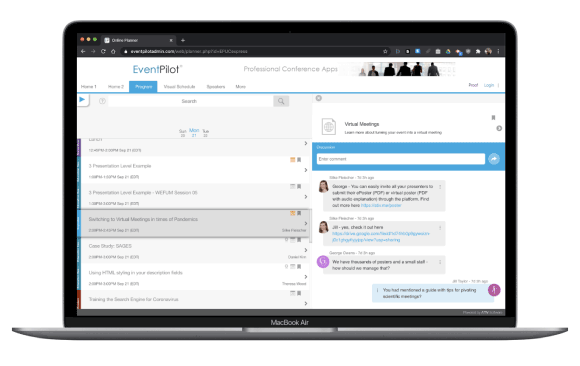 Session Discussions
Offer attendees the ability to chat in-context to the actual session where the latest scientific research is presented.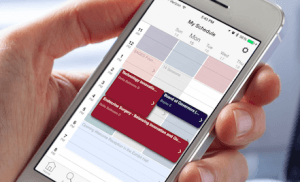 Visual Schedule
Allow attendees to build their personal schedule visually in a calendar view. Fast and easy to use with smart columns.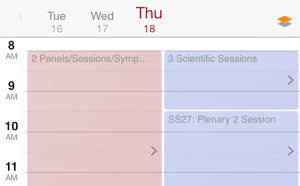 Automatic Timetable
Automatically integrate a visual timetable so attendees can maximize their time at your meeting and fill any schedule gaps.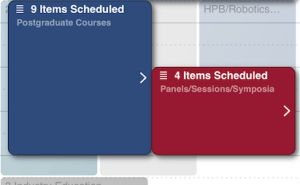 Smart Timeblocks
Users can schedule hundreds of sessions and still keep track of everything in one calendar view.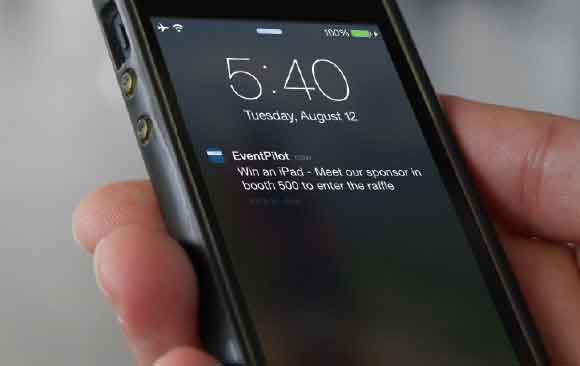 Location Notifications
Send only relevant alert messages based on indoor location using iBeacon or outdoor using GPS.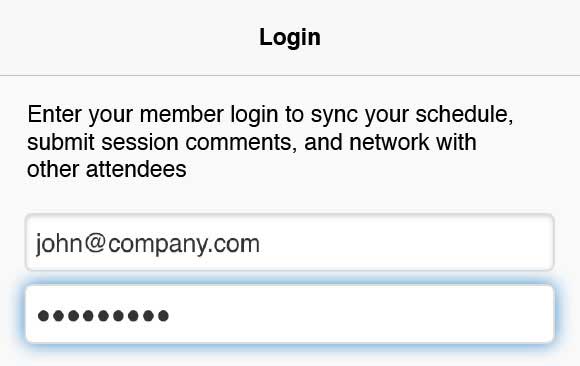 Security and OAuth
Allow attendees to login with their existing username and password with your organization or via LinkedIn or Google.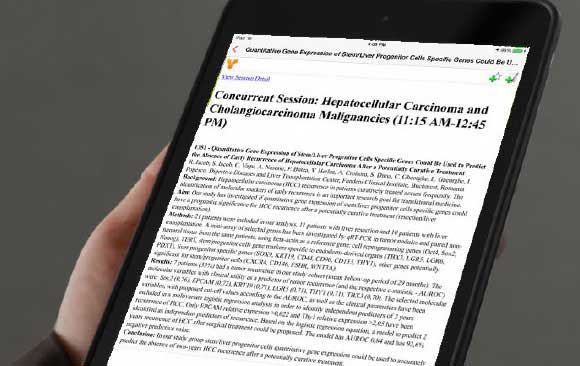 Offline Abstracts
Search and browse thousands of research abstracts and scientific eposters offline conveniently within the conference app.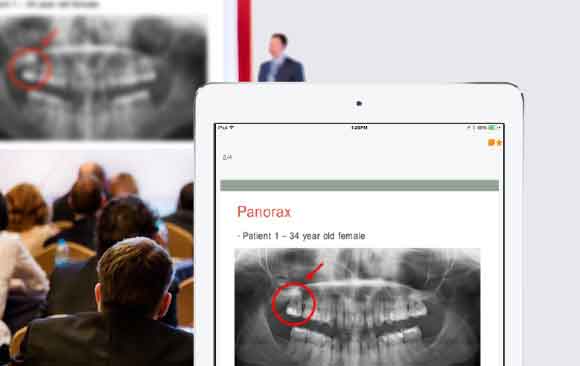 Slides with Notes
Increase retention by giving offline access to PowerPoint slides with slide-based note taking while protecting speaker's IP.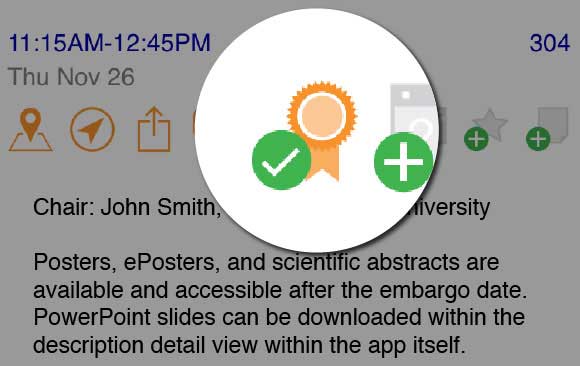 CME & Credits
Help attendees stay organized with built-in credit tracking that even works offline. API available for credit vendor integration.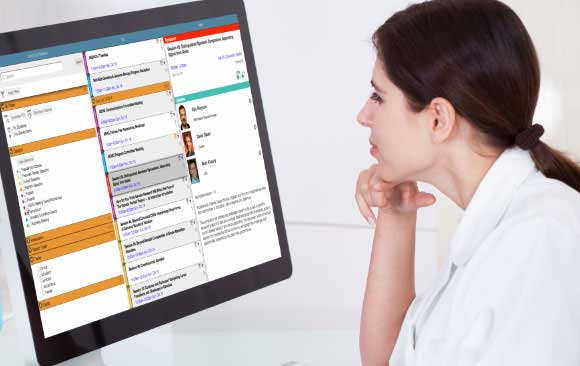 Integrate a full screen online planner into your existing conference website. Includes export to PDF and calendar applications.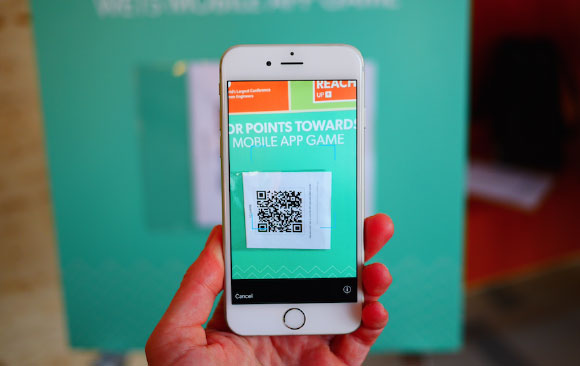 Increase engagement and drive expo traffic with a customized QR-code based game or scavenger hunt.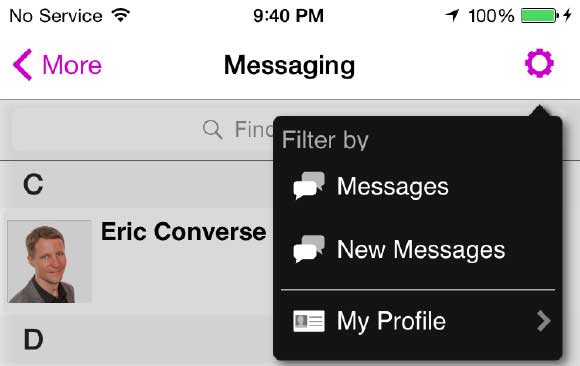 Connect with professionals based on expertise or location. Network using private in-app messaging.
Choose Your EventPilot Conference App
The EventPilot meeting platform offers a variety of conference app implementation options to fit your unique meeting needs.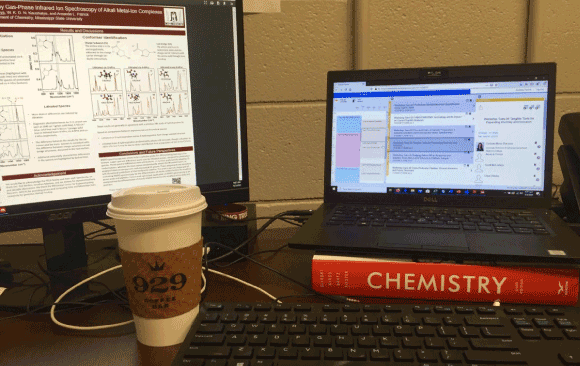 "Consistent feedback we received was, BEST. MEETING. APP. EVER."
Jason Levine VP, Information Technology BSC Management Inc.
A Powerful CMS Makes Your Life Easier as a Meeting Planner
Accomplish more in less time. The EventPilot meeting platform renders an easy publishing process ensuring you can always make last minute changes all while giving your sponsors new and attractive marketing opportunities.
How Would Your Meeting Attendee Use Your Scientific Conference App Features?
"I told my friend it was the best app I've ever seen. Which is honestly how I feel."
Danny W Attendee APHA19
EventPilot Conference App Features
* These conference app features are available as add-on modules. Features may vary between mobile devices and desktop versions.
Interested in learning more about our conference app for academic meetings?
Contact us using the form below and let us know what you are looking to do.