Your attendees use your conference app 60 to 100 or more times during the event while also using their email, social networks, phone, maps, photo, and dozens of other apps. That takes energy and dead batteries create unhappy attendees.
With a simple solution however, you can keep your attendees happy, keep your meeting app up and running, and generate new revenue at the same time. Here is how:
Set up USB Mobile Device Charging Stations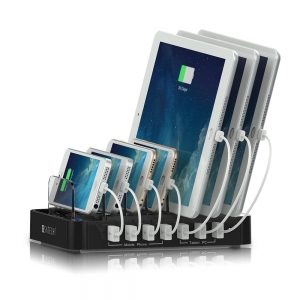 It's very easy and cost effective to offer attendees opportunities to charge their mobile devices. Amazon.com for example offers a variety of USB charging stations that even include several high speed charging ports for tablet devices. These stations can be used for iPhone, iPad, iPod Touch, Apple Watch, Android phones and tablets, Android watches, Amazon Kindle devices, any fitness trackers, or rechargeable backup batteries for mobile devices.
Create Conversation Hotspots
Place the mobile device charging stations smartly so the location itself helps enhance the attendee experience. For example, place a charging dock at your membership desk or the registration area. While attendees wait for their batteries to recharge, your staff has the opportunity to start conversations and educate about additional services your organization offers. Or create a seating area around a central charging station to foster networking. Your attendees won't be distracted by their phones and can focus on talking with their peers. Put a coffee cart nearby and you may have created a formula for creating new connections that spawn future research breakthroughs.
Notify Nearby Attendees via iBeacon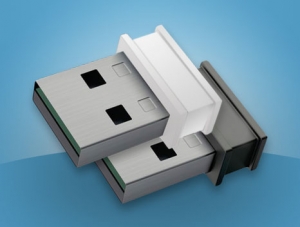 To make sure your attendees know about the charging station, use the EventPilot meeting app indoor location-based notification system. Simply plug a Radius Networks USB Beacon into one of the USB ports and start transmitting the announcement. Attendees in proximity of the iBeacon will receive an alert on their iPhone or Apple Watch with details about the exact location of your charging station. For example: "Low battery? Recharge at our member desk just a few steps from where you are."
Increase Revenue with Charging Station Sponsorships
With all those power hungry gadgets, your charging stations will be well visited and offer a great opportunity for your sponsors to display a message. Simply place a nice countertop banner next to it. If you include a QR code on the banner, your attendees can use EventPilot's built-in QR code reader to pull up the sponsor's detail view. Or use the same iBeacon on the station but this time send a notification that only appears when the attendee is very close and about to plug in their phone. You could send a message like "Visit our sponsor xyz who is providing this charging station for you".
Learn more about EventPilot's location-based notifications for conference apps or conference app sponsorship opportunities.